Ghost Guide - Haunter List
GhostMaster Pc
Welcome to our Ghost Guide – Haunter List. Here you will find all of the haunters in the Ghost Master game. This guide details the powers of the individual haunters as well as the powers available for purchase.

Also included are quick links to our various walkthroughs for the Ghost Master game where you can find detailed instructions on freeing the different haunters.

To get started, select the act from the menu to the left. We have divided the Ghost Guide - Haunter List into three parts, reflecting the acts in the game. This was in part because of the very long list of haunters available in Ghost Master.
Haunter Powers - Purchase Cost By Level
Level 1 - 50
Level 2 - 75
Level 3 - 100
Level 4 - 250
Level 5 - 500
Level 6 - 750
Level 7 - 1000
Level 8 - 1500
Level 9 - 2000
Level 10 - 2500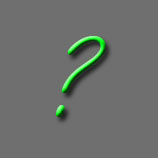 Complete list of the haunters in Act 2 of Ghost Master:

Fingers, Flash Jordan, Knuckles, Wavemaster
Firetail, Hogwash, Tricia
Hard Boiled
Banzai, Blue Murder, Electrospasm
The Blair Wisp, Sparkle
Brigit, Daydreamer, Harriet